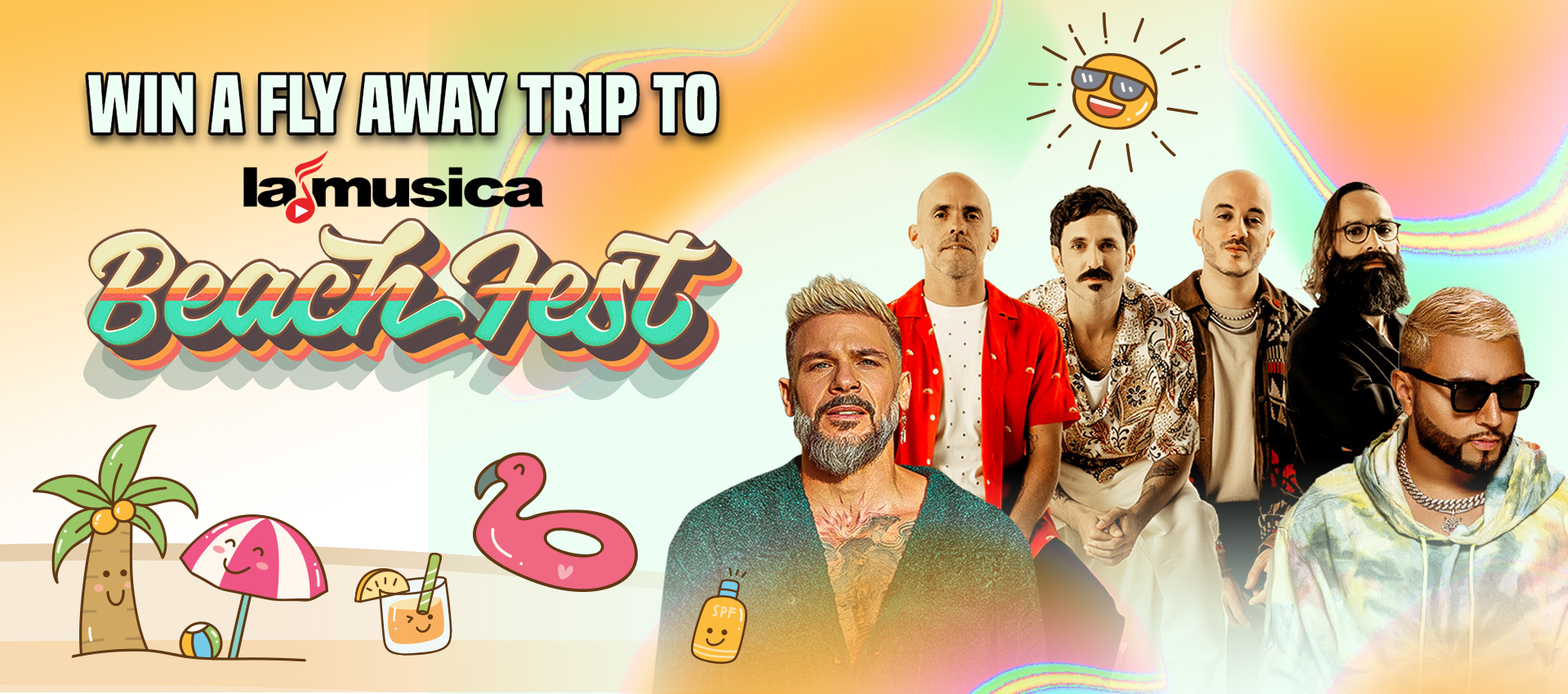 LaMusica BeachFest Fly Away to PR
Win a fly away trip to LaMusica Beach Fest November 22, 2023 to see Pedro Capo, Cultura Profética & Alex Sensation in PR
————————————————
Contest Prize:
Fly away to LaMusica Beach Fest to be celebrated November 22, 2023 in Isla Verde, Puerto Rico. The prize includes air fare round trip from NY or Florida, hotel accommodation from the 21 to the 24 of November in Verdanza Hotel, 2 VIP tickets  to the event, terrestrial transportation (airport/hotel,  hotel/venue,  hotel/airport). 
Contest Prize Value:
$2000 
Contest Start Date :
25 Oct 2023
Contest Start Time:
12:00 am
Contest End Date:
15 Nov 2023
Contest End Time:
10:00 am
Contest Winner Will Be Selected on:
1 random winner selected on 15 Nov 2023 
Stations this contest runs on:
Miami – El Zol 106.7, NY – Mega 97.9, Orlando – El Zol 95.3 , Tampa El Zol 97.1
Restricted Participants:
– Employees or agents of (i) Sponsor(s), (ii) Co-Sponsor(s), (iii) their respective parent companies, subsidiaries or affiliates, (iv) their service agencies or independent contractors, and (v) other stations in the service area are not eligible to participate.
– Persons involved in the development, production, distribution of materials, or the selection of the winner for this Contest are not eligible to participate.
– Persons who are immediate family or who reside in the same house of any person who is in any of the above categories are not eligible to participate.
Restrictions:
-Must be over 21+
-Must live in Florida or New York to be eligible to win.